"You've come a long way, baby," was the tagline for a Virginia Slims commercial in the 1970s. The ad touted female empowerment with a cigarette made just for women. I know, there's so much wrong there, but stay with me. I think that phrase adequately expresses where we stand as far as women's equality both then and today.
It amazes me that we still have to fight for equal rights when women live with relative freedom in this country. It's easy to mistake that comfort for equality. But we only recently gained ground in areas that were acceptable for men for generations. Women were not allowed to run in the Boston Marathon, the year I was born. Not allowed! It took decades to change minds, policies, and ultimately turn such a radical idea like that into an everyday norm. Things have improved for women, but we still have a long way to go. And don't you call me baby.
In a letter from 1776, future first lady Abigail Adams makes a plea to the Continental Congress. She asks them to "remember the ladies and be more generous and favorable to them than your ancestors…If particular care and attention is not paid to the ladies, we are determined to foment a rebellion, and will not hold ourselves bound by any laws in which we have no voice or representation."
I don't think it's rebellious that women should have an equal voice and representation in a country based on liberty. We're still not equal. Women need to change that. I believe that education is the foundation for any societal change. I'm sure I believe that because both my parents were teachers. However, some data backs this up. The more schooling women get, the more likely they are to vote. Larger numbers of women are elected to political office when women vote more often and vote regularly. Usually, it's only female politicians that address the concerns of women.
Women's right to vote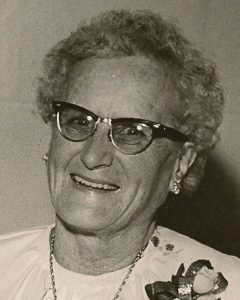 Women were not allowed to vote in this country when my grandmother was 18. Not allowed to vote! Jeannette Rankin was a suffragette who became the first woman elected to Congress in the year before my grandmother turned 18. She introduced the legislation that became the 19th Amendment allowing unrestricted voting rights to women. That was 100 years ago. It gave four generations of women in my family a voice. All women in America now have a voice about laws that affect us.
My grandmother was a remarkable person. She had a 4-year college degree, an extremely rare occurrence in her time. Less than 17% of girls even graduated high school back then. Although she worked full-time on the family apple farm, no one would ever have said she had a career. That was a radical idea. But my Gram was always as busy as the bees pollinating those apples. She wasn't one to sit around much unless she was getting the best of us kids in a card game.
Women's right to work
When my mother was 18, some progress had been made. Girls' education became so important that four times more of them graduated from high school than in the previous generation. Women were finally a fixture in national politics, although they held less then 3% of Congressional offices. What these women did have was greater political experience than the previous generation. They were appointed to more influential committees that decided where federal money was distributed.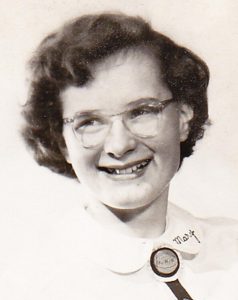 My mother, like my grandmother, also obtained a Bachelors degree. She was one of the few 5% of women who did so at the time. My mom entered a common field for women, teaching. What was uncommon was for my mom to have a 30-year career. She rarely took a sick day and missed only a few weeks of work for the birth of my sister and then me a few years later. She would have had an additional two weeks off if I was born on my due date. But I was a little too young to understand punctuality. Sorry, Mom! We were born in a time when women could be fired just for being pregnant. That means my mom kept her job and had her career because we were lucky to live in a state where female teachers were treating fairly.
Mom never had a credit card or property in her own name. It was hard to obtain either until the Equal Credit Opportunity Act of 1974 which passed many years after she married my dad. This Act was introduced by Bella Abzug, a congresswoman from New York. Her first campaign slogan was "This woman's place is in the House – the House of Representatives!"
Women's right to education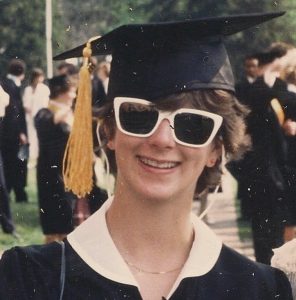 Title IX passed in 1972 as an expansion to the Civil Rights Act of 1964 which worked to decrease racial discrimination. Title IX specifically protected against gender discrimination in federally funded schools. Like other laws about equality, a woman, Patsy Mink, introduced this legislation. She was of Asian descent and the first non-white woman elected to Congress in 1964. A few years after her, Shirley Chisholm became the first black woman in Congress. She finished her seventh term in the House of Representatives the year I turned 18. She cited her education as an "important gift" from her parents.
Thanks to Bella Abzug and other motivated women, significant progress for women's rights occurred by the time I went to college. However, that progress towards wasn't as obvious on my campus as elsewhere. I was studying at a school specializing in STEM (Science, Technology, Engineering, and Math). It was a men's college that opened to women just a few years before I started. Despite actively recruiting qualified female students, the overall ratio was 1 girl to every 7 boys. And that was better than the 9:1 ratio two years earlier. In computer science lectures filled with 100 people, I was one of only four women in class. By the time I graduated, nationwide, only 15% of women like me received a 4-year degree, regardless of what major we studied. I had no idea what a rarity it was when I stepped across the stage in my cap and gown.
Women's right to equal pay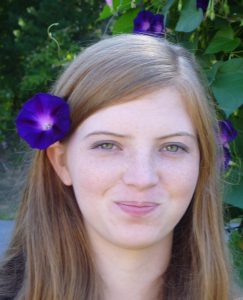 When my daughter was 18, she went to the same college that I attended. She is also a remarkable woman who received her Bachelor's Degree in Math, Summa Cum Laude in 2018. That year there was a record number of women in Congress. Yet, it was a mere 20% of elected officials for a gender that holds a 53% majority of the voting population. Women were speaking out more, but were only heard at the level of a whisper.
Despite generations of women with strong voices, they still earn only a percentage of wages that men receive. Women earned a little more than 60% what men did the year I was 18. This rose above 80% by the time my daughter was 18. Does this mean that my granddaughter might receive the same financial compensation as a man? Will that baby have come a long way to the end of the fight for equal pay?
Because this bump in wages didn't just happen. Women had to fight for it. A law was passed in 1963 that aimed to give women equal pay. But, decades later, that law only raised the fraction of what women are paid compared to men. Once again, it was a woman who introduced this law in Congress, fitting the previous pattern for laws that empower women. Women don't reach equality unless women gain political office and legislate that equality. Over 50 years later, even women in my daughter's field earn roughly $5 less per hour than their male colleagues.
Women's right to representation
Women are more represented in our local, state, and Federal governments than ever before. But, it's not even close to being truly representative of our population. Education is crucial for true equality. It's the step that precedes representation. Educated women vote more often. Educated women have greater ability to make money and fund female candidates. They also gain higher positions of influence.
Without routinely providing high quality schooling for girls, we'll have a hard time improving conditions for all women. Without women voting regularly, there won't be politicians to champion women's issues. Don't be mistaken, those champions in politics are typically women.
Almost 250 years ago, Abigail Adams wrote to a group of men in the Continental Congress asking them to "remember the ladies." That was the only voice she had. Our collective female voice is bigger now. But a big voice doesn't matter unless you speak or vote. I urge you to "remember the ladies" when you use your hard-won right to vote. Who will truly represent you as a woman? Who will protect the education of your girls? What radical idea would you like to be an everyday norm in 18 years?
If you like what you've heard, please share this message to make this voice a little louder.