8 Things You Might Not Know About Me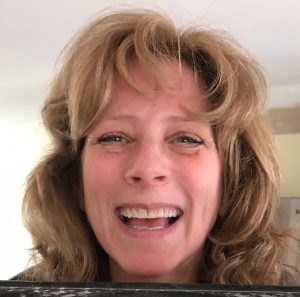 My middle name is Cay because my parents thought the letter C was a good middle initial. My sister's middle name rhymes with mine.
In 1987 I received a commendation from the U.S. Army from my work there as a civilian. I collected evidence of fraudulent welding practices on tanks that were later used in Iraq. We used a cobalt source to see into the metal without destroying it. Yes, it was radioactive and I can't believe I did that. Don't tell my mom!
I'm still afraid of the dark and have nightlights throughout my house.
I went to college at age 16 and graduated with a B.S. at age 20. I have no ego about being smart since I have a good friend who graduated at age 19 with a double major in electrical engineering and computer science. Oh, she also flies helicopters. She's way more impressive than me.
Both my sister and I went to Clarkson University which was only open to men a few years before we started. All 5 of our children also graduated from there and it was their decision, not ours.
While growing up, I spent most summers camping on the islands of Lake George in New York State.
I'm among 2% of people who see numbers in color in my head. It's a type of synesthesia. They look like this to me

1

2

3

4

5

6

7

8

9

0

. Each number always shows up as the same color. I share this trait with novelist Vladimir Nabokov, physicist Richard Feynman, and composer Franz Liszt.
I've done yoga continuously since 1989 right through all my pregnancies. When I first told my parents about it, they thought I had joined a cult.
5 Things You Probably Know About Me
I live on the Fabulous Farmette with my husband Mike, cats, and chickens.
Between Mike and I, we have six children who have all flown the coop.
I've been a massage therapist for more than two decades.
In a previous career as a technical writer, I wrote computer manuals and very basic programs in, you guessed it, the Basic programming language.
I enjoy sharing my stories and hearing stories from other people. My aim is to help us all look back on our lives and laugh.